Advance to Fellow Webinar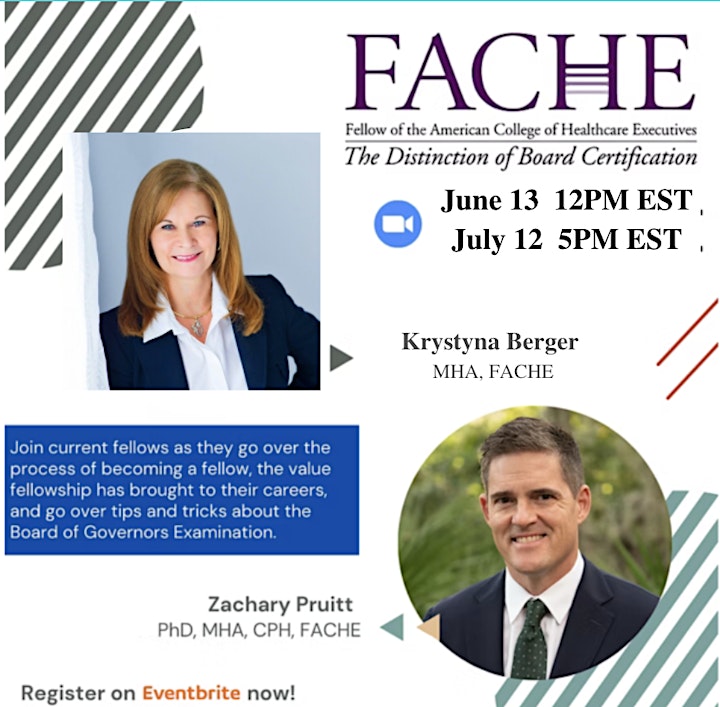 ACHE WFC will be hosting two Advance to Fellow Webinars this month on June 13th at 12:00 pm and July 12th at 5:00 pm. These webinars cover everything you need to know about the requirements to advance to Fellow of the American College of Healthcare Executives status. Passing the Board of Governors (BOG) Exam represents an individual's professional competence in the changing marketplace. With this distinction, Fellows earn the right to use the credential "FACHE." The webinar will answer these commonly asked questions:
How do I know if I am eligible to apply for advancement?
What is the application process?
What knowledge areas are covered on the BOG Exam?
How do I prepare for the BOG Exam?
This one-hour webinar is complimentary; however, registration is required.
Register here: https://www.eventbrite.com/e/advancement-to-fellow-webinar-june-13th-tickets-351129476717
Hosted by: